Yes, I'm still an Orthodox Christian. If anything, I may be a little more optimistic about sharing my faith now than ever before. There is plenty to be pessimistic and worried about. The controversial split in the Ukrainian Church between the autocephalous and Moscow Patriarchate aligned congregations has been further inflamed with the current war. The divide is also in Africa as Moscow has established and Exarchate and long standing parishes under Alexandria are splitting as well. Being of the same background of Dr. Martin Luther King Jr., a Godly man who sought human brotherhood, these recent developments in the Church that I converted to can be discouraging. But, I'm not.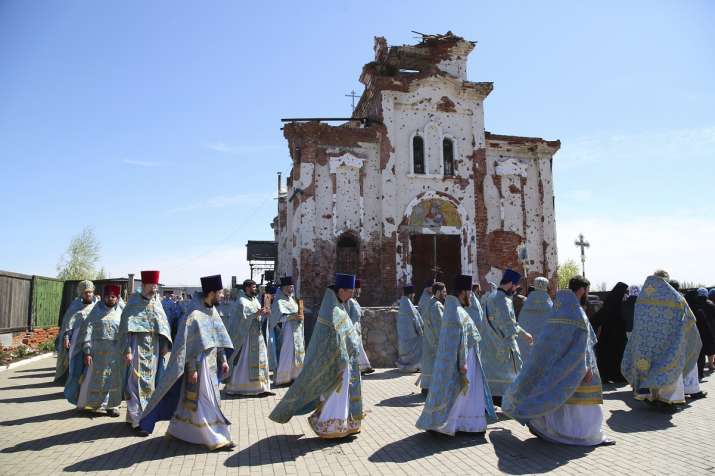 Two major foundations of Orthodox Christianity keep me encouraged despite the woes of the world and Church. For the first 300 years of the faith, to be a Christian meant that one had to be courageous enough to be tortured and die for proclaiming the Gospel and serving no other God. An ancient Greek word for "witness" can be translated to "martyr." The belief that there is a greater and ever-lasting kingdom beyond the barbaric cruelty of the Roman Empire gave named and nameless saints the strength to face whatever came their way. I may get dismissed and ignored. Twelve North Africans from Scilli, a town outside of Carthage, were beheaded.* A Carthaginian soldier, Calistratus, was cut to pieces after he survived an attempted drowning.** Felicity and Perpetua fell to the sword after being attacked by wild animals in a coliseum.*** These African Christian ancestors and those from other parts of the world had given the full measure of faith. The minor discomforts that I suffer aren't worth comparison. If I remain faithful, perhaps God will grant me a portion of what these great witnesses have received for their martyrdom.
After Emperor Constantine ended the persecution of the faith, many people became Christian out of ulterior motives, not for the pursuit of the kingdom of heaven. Anthony the Great and others fled to the Egyptian deserts.**** Soon, others made their way into the Middle East, Western Europe, and the Russian wilderness. Those in urban centers secluded themselves or lived on towers. Their diets and possessions were sparse.***** Their goal was to die to the world while living. Instead of pursuing "life," they chased after God by praying for others and repenting of their own sins.****** They weren't striving for recognition from any earthly empire except the kingdom of God. My life on the York River is gluttonous and self-serving compared to the fathers (and mothers) of the African and Northern Thebaid.
Martyrdom and Monasticism are the two strong shoulders of the Orthodox faith that I stand on during these troubled times. The universal wisdom from our African, Middle Eastern, and European ancestors in the faith taught us to aim for the kingdom of heaven, not any earthly nation or empire. Our Lord and Savior Himself rejected ruling anything in this world as to do so meant bowing to Satan Jesus didn't live in the lap of luxury, didn't call upon legions to fight the crucifiers, nor would he call upon the Father to save Him from death..******* He knew there was something greater than what this world had to offer. Perhaps during this Great Lenten season, we can remind ourselves of this.
*Become All Flame: Lent with African Saints, pgs. 18, 19, **pgs. 28, 29, ***pgs. 48, 49, ****pgs. 50, 51, *****pgs. 58, 59, ******pgs. 76, 77,
*******Matthew 4:8-10, Luke 9:58, Matthew 26:52-54, Luke 22:42, Mark 15:34