Recently on Facebook, I have seen people post pictures of themselves from ten years ago and a recent photo to compare what they looked like then and now. I probably will play along and post my 2012 self. Going back on one of my old blogs, my spiritual journey has gone through a far greater change than my hair and waistline.
I started playing Second Life in early 2011 and created an avatar, Cyprian Bluemood. I had visited St. Cyprian of Carthage (OCA) a couple of times when they were on Chamberlayne Ave. in Richmond in 1993. At the time, my favorite soccer team was the Chelsea Football Club who wore blue and white. With my wife's illnesses, I was frequently grumpy and sad. Thus the name, Cyprian Bluemood.
Out of a joking curiosity, I had Cyprian look up Orthodox Churches to visit. Oddly enough, there were a few parishes and monasteries including one of St. Catherine's Monastery on Mt. Sinai in Egypt. I was amazed that someone took the time to make a virtual reality version of one of the holiest places in the Orthodox Christian world. The background music was from Ancient Faith Radio. I (Cyprian) wandered and found icons of St. Cyprian, Anthony the Great, and other Desert Fathers including Moses the Black. I looked this saint up online and was led to the Brotherhood (now Fellowship) of St. Moses the Black website. I had no idea that there were African-Americans who were not Ethiopian that were Orthodox Christians!
Back then, I wasn't about to just convert on a whim from a computer game. I was Revered John R. Gresham, Jr., the Pastor of Trinity Baptist Church of West Point (King William), Moderator of the Pamunkey Baptist Association, and Communion Server of the Hampton University Minister's Conference. I had a high regard for Orthodox Christianity. But, I felt I was doing God's will in my own community. Why should I change churches, especially since I would have to lose my clergy credentials, drive all the way to Richmond or Newport News, and be around people that I didn't know? As for the black Orthodox Christians, none of them lived anywhere in Virginia.
Playing Orthodox in Second Life seemed like a cool option. I turned Cyprian into a cassock wearing monk with a cell complete with a couple of icons. Cyprian would go to St. Catherine's and other Orthodox places to pray. As the music played, I would work on sermons and the Sunday School lesson with an icon of St. Cyprian that I printed off the internet. I created The Modern Monastic Order of St. Simon of Cyrene to chronicle my spiritual journey. In real life, I was the good Baptist pastor. I was leading a dual life, but, in a good way.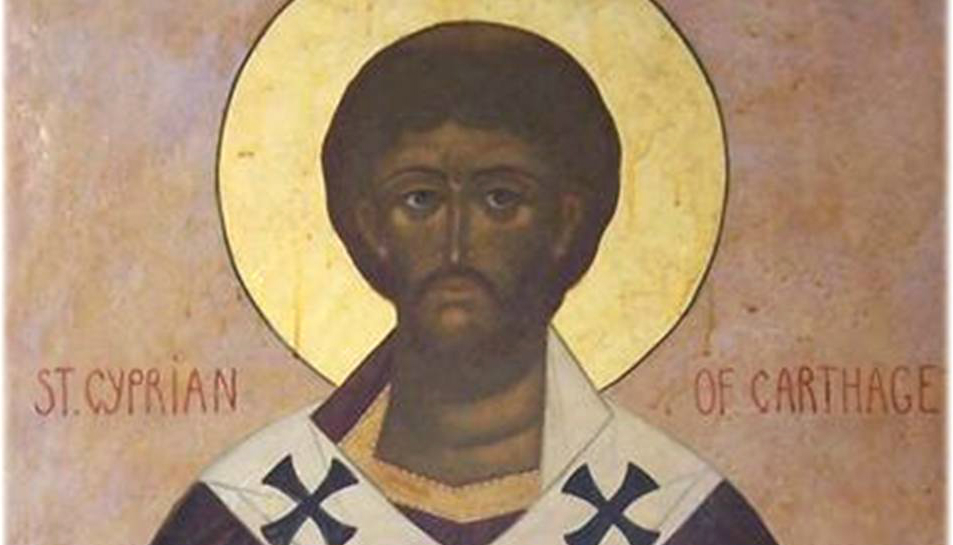 Ten years ago I lived a dual life as a real life Baptist Pastor and a Second Life Orthodox monk. Cyprian prayed for me in his cell in his own little world. Looking back, I have no doubt that St. Cyprian was praying for me as well. It was fun playing Orthodox. Six months later, the game got a little more serious.